Parent Resources
Eaton Rapids Public Schools works hard to create a strong connection between home and school.  We have employed several methods to optimize this connection, including:
Family Access to grades and attendance through Skyward
Instant Alert system for important parent notification
Strong parent-teacher-school organizations
Welcoming parent volunteers and booster organizations
Resources for Parents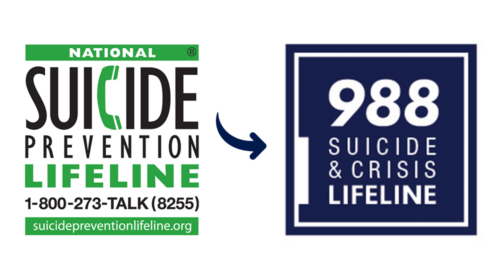 988 has been designated as the new three-digit dialing code that will route callers to the National Suicide Prevention Lifeline (now known as the 988 Suicide & Crisis Lifeline), and is now active across the United States.
When people call, text, or chat 988, they will be connected to trained counselors that are part of the existing Lifeline network. These trained counselors will listen, understand how their problems are affecting them, provide support, and connect them to resources if necessary.

What is Nami?
An organization dedicated to providing mental health resources and support to individuals with mental illness and their families.
Online Cyber Safety
Help teach your child about online safety.
Personal Curriculum Requirements:
Parent Volunteers
If you are interested in learning more about the role you can play in your child's education, please read the Volunteer Manual and complete the forms below and return to the building you would like to volunteer.
Notice of Herbicide/Pesticide Application